Picked it up yesterday....very, very nice wood...haven't had a chance to shoot it yet, but will next Wednesday at the latest. That's a Leupold 6.5-20 fine duplex reticle scope.
This will "pair up" with my Model 21 in .17 Fireball for the PD shoot in June in SD.....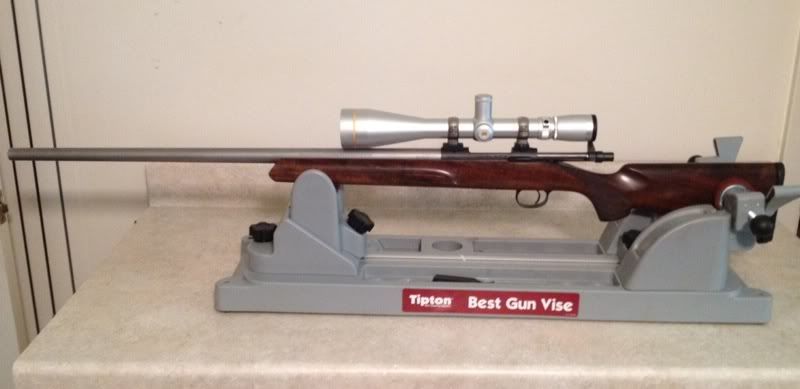 The scope bell clears the barrel by about 1/4".....although it doesn't appear to.