Senior Member
Posts: 126
Joined: Mon Nov 16, 2009 10:35 am
.204 Ruger Guns: Cooper 21 Varminter .204 Ruger
Location: Erie, PA
Hey guys!
Just got back in from shooting the new 10/22 build. All the specs are here:
viewtopic.php?f=9&t=7775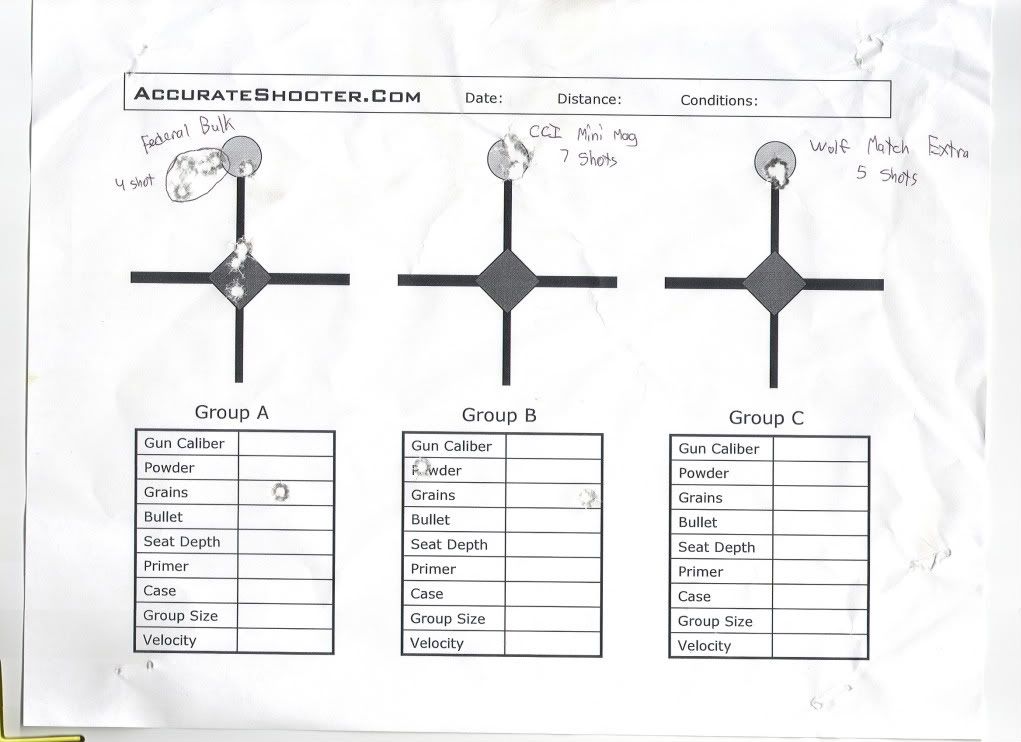 Cooper M21 Varminter 204 Ruger with Leupold VX-3 6.5-20x40mm LR VHR
Custom Remington 700 6.5 x 47L with Leupold Mark 4 8.5-25x50 M1 TMR
---
---
Senior Member
Posts: 1028
Joined: Fri Feb 02, 2007 3:09 pm
.204 Ruger Guns: Cooper Phoenix .204
Location: Tigard, OR.
Cool! Now you don't need the Cooper any more, please PM me for my ship to info.

Gary
---
Senior Member
Posts: 633
Joined: Sat Dec 31, 2005 10:32 am
.204 Ruger Guns: 2-Rem 700 and Ruger#1 S/S
Location: NE Pa
jdefranc938.......Way to Go!! Looks like the Wolff match ammo is a winner!! It's nice to test rimfire ammo to see what the rifle will like! When you find IT. Buy a case of 5000 rounds and you'll be set.
Thanks for sharing and good luck. Nice to see a project come together.
Later
Ray P
Life is an adventure and often to short. Make the most with family and friends. Shoot often and shoot a small hole. Love the 204 Ruger!! NRA Life Member
"We are never to old to learn"
---
---
Who is online
Users browsing this forum: No registered users and 1 guest