Last weekend was our first hunt of the season and it turned out to be two successful days. Here Some photos: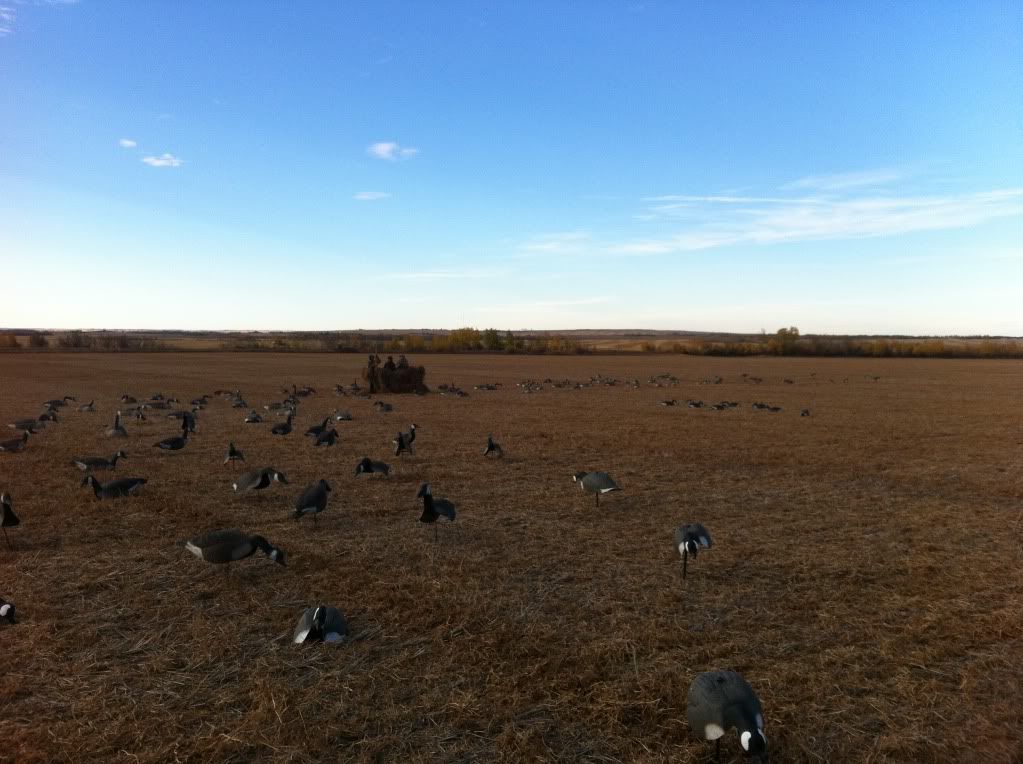 Here is our first day spread, it worked well as we came away with 12 Canada's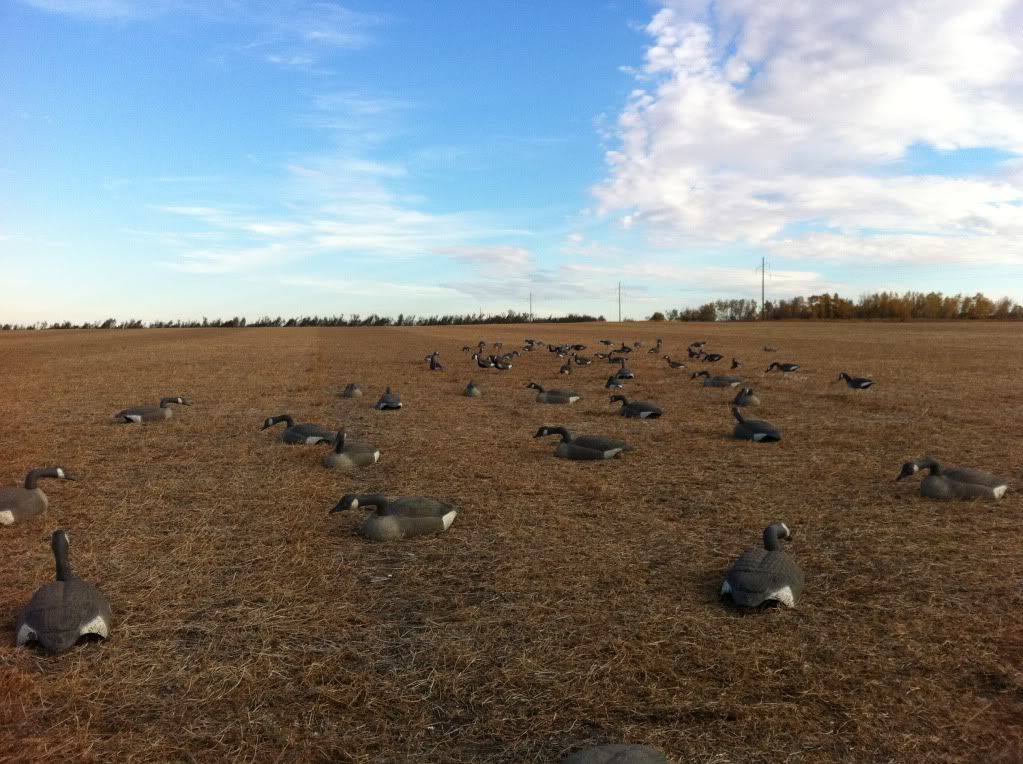 This is the final results of day one.
Day two, was alot better unfortunately I got no photos of our decoy spread. (much better then day one) we used a hill to our advantage and came away with 15 canada's and 5 ducks.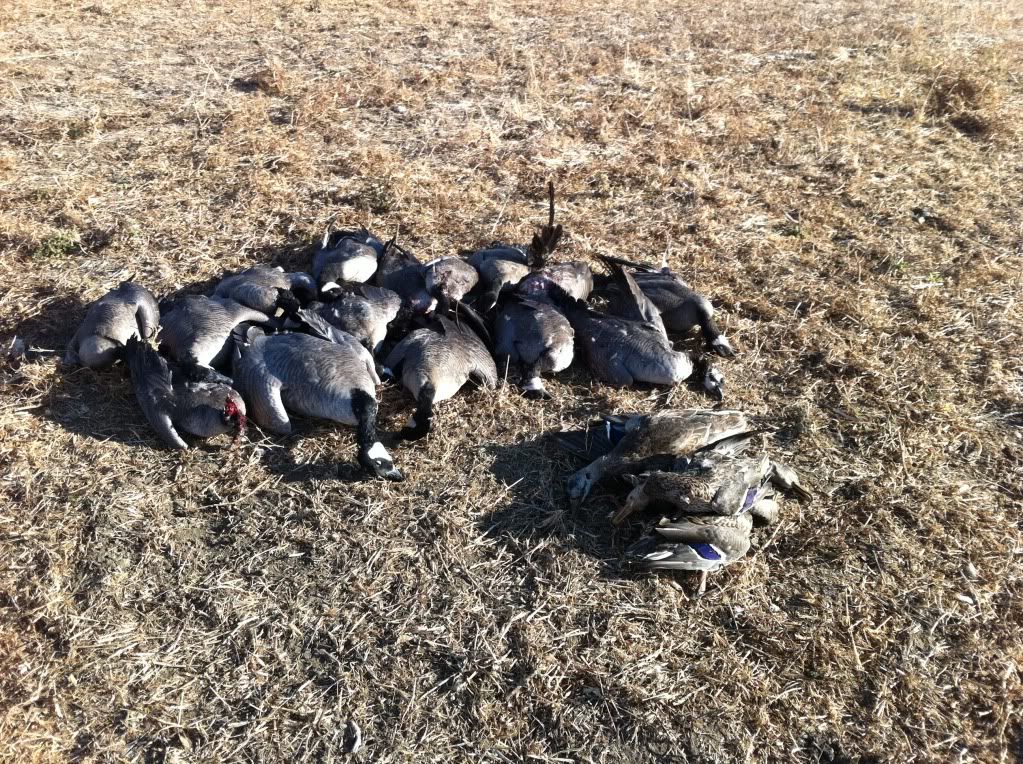 Me holding a large canada goose